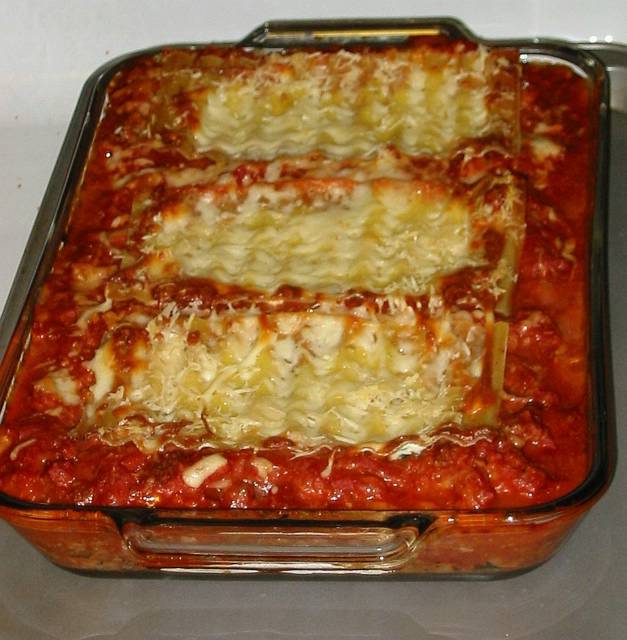 So our Young Women decided this year to make lasagnas to sell as a fundraiser for camp. (For those that may not know, I serve as the 1st counselor in our Young
Women's
Presidency) It was something new and we thought we would give it a try. We sold 107 lasagnas in all. Yesterday, I spent from 8:30 am til 5:00 pm making the majority of the sauce. I was literally up to my elbows sometimes in tomatoes. We bought 40 of the #10 cans of whole tomatoes and I had to crush the tomatoes for the sauce. Of course the easiest way to accomplish this task is to squish them in your hands. So that is what I did. I prepared the sauce using 27 of the cans, about 17 pounds of
ground
beef, 15 pounds of Italian sausage, a whole bunch of garlic and onions as well as spices. The rest was prepared by our
YW
President. The best part of fit is that I spent the entire day in the kitchen, cooking, and I LOVED it!!! The only part I didn't love was opening all those cans. Thankfully our
YW
president, Sister West, came to help and brought her electric can opener. She opened about half the cans for me and I did the rest by hand with my manual opener. My shoulder, that was already giving me some trouble, is virtually useless today and my thumb and wrist are rather sore. Those cans are tough to open.
Today we had all the girls gather to assemble and deliver the lasagnas. I was so
impressed
with how the girls we worked. We had about 10 girls and 4 leaders there. We set everything up assembly line style so each station did a layer of the lasagna and passed it on, We had all 107 lasagnas (plus about 5 extras) assembled in 1 hour and 15 minutes. It was great. It ended up being a great fundraiser for our group and we earned around $700. The nice thing is that the girls were happy while they worked and we had a great time.